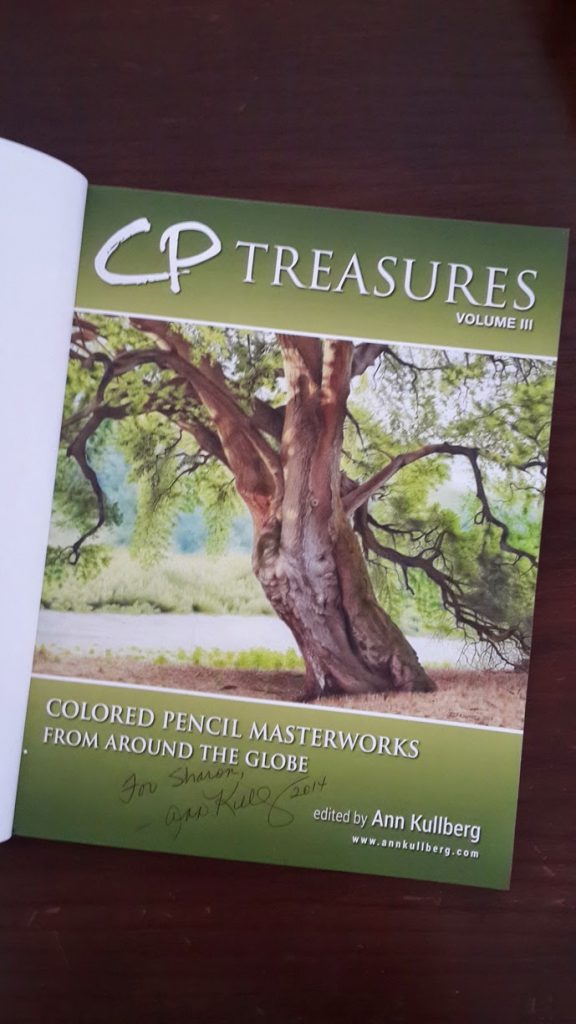 The publication of my artwork in Ann Kullberg's CP TREASURES VOLUME III was a dream came through to me. To be amongst 90 colour pencil artists from around the globe selected out of 600  entries is a huge honour. Words just could not described my joy!
This beautiful book was published in late October 2014, coincidentally with the month and time when my beloved father was called home to the LORD the year before.
I recalled vividly the scene and the conversation I had with my father in the hospital during the early month of October 2013. I was sitting on his bed and was showing him all the artwork in CP Treasures Volume II on the Ipad. He took his time to scrutinised all the artwork and said that he could not believed that colour pencil could produced such stunning pieces. I smiled and jokingly told him that one day, I will be as good as them and one of my artwork will be published in it too!! He looked at me, smiled and said "I know you can do it." I then asked him how does he know I could? He kept smiling and said that he just knew it.
I have not put any thought about the book until a few months after my father's passing. I received an email from Ann Kullberg herself encouraging me to enter my work in the Volume III and I did, without putting on too much hope.
But on the 18th September 2014, I received an email from Ann stating that my art work was selected and will be published in CP Treasures Volume III. I was shocked beyond words and immediately thought of my father and the conversations we had.
This achievement of mine was not mine alone. I did it because of my dear father's belief in me. Because of his words, I push myself and did my very best. He may not be here physically but I know he will always be in my heart.
 Here's to you papa, CHEERS!