Imago Mundi is a cultural, democratic and global project that looks to the new frontiers of art in the name of coexistence of expressive diversity – 

Luciano Benetton

Imago Mundi (Image of the world) was founded and strongly supported by Benetton Foundation, Italy.  imagomundiart.com

This idea of this project is to foster positive relation allowing active interaction amongst artists of all ages and levels, art communities and academics.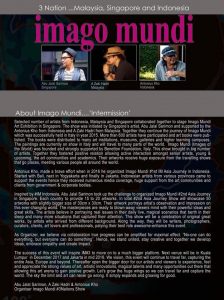 Inspired by the movement, three South East Asia's established artists, Abu Jalal Sarimon of Singapore, A.Zaki Hadri of Malaysia and Antonius Kho of Indonesia decided to collaborate and continuing the project in their own country respectively.
With their motto "No one can do everything, but everyone can do something", they believe via collaboration within these three countries, true progress can be amplified for maximal effect. They hope that this Imago Mundi 3 Nations will move on to a much bigger platform, capturing entire Asia, Europe and beyond.
I was fortunate enough to be invited as one of the participant in this historical event. I received the invitation middle of December 2017. I was a bit apprehensive because I had only about 3 weeks to produce 2 artworks at the size of 12 x 12 inches each. Knowing that coloured pencil art takes up a lot of time, I was afraid I would not be able to meet the deadline.
But at the back of my mind, I knew this opportunity was rare. What more, as an artist, I hope to give whatever support I can to another fellow artist. So I decided to do two simple contemporary pieces. I was surprised that I managed to complete both at record time. It took me only about ten days to complete both.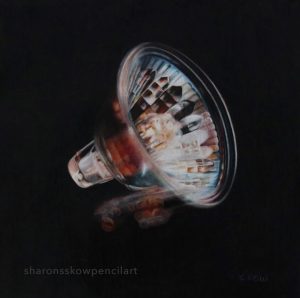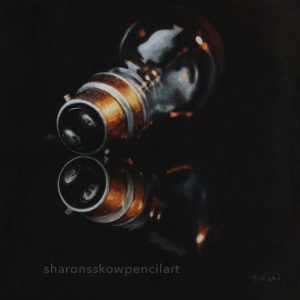 The exhibition was held in The HULO Hotel and Gallery, Kuala Lumpur, Malaysia from 5th-31st January 2018. A total of almost 300 pieces of artworks of various medium by artists from three countries, Malaysia, Singapore and Indonesia were displayed.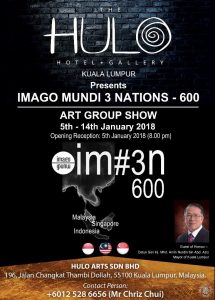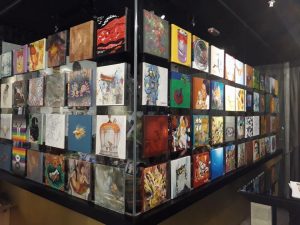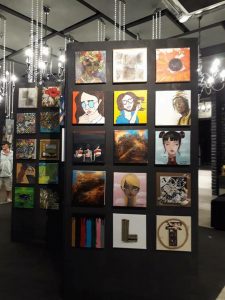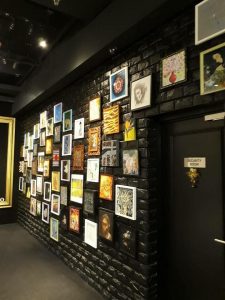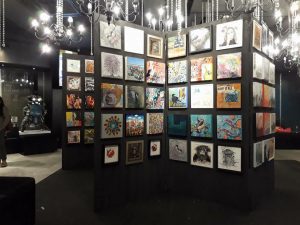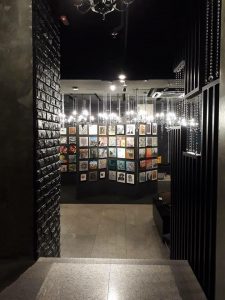 The gallery was very well set up. It looked so elegant, nothing like I have seen before in any galleries. All that was done by local artists who volunteered their precious time and worked through the nights.
I met up with so many local artists that I have only knew about on social media. Seeing all the stunning artworks really opened up my eyes and mind. Artists from all walk of life and different ethnic background all came together for the love of art.
This event is not about showcasing individual talent or competing amongst each other, it is about unity through art. There is no need for words nor explanations to get to know each other. Just look and feel the art…..