So excited to have found this artist grade cp, they don't come in cheap.
It cost me RM260.00 for 72 colours. Penang is not big city, in the whole Penang, only this old (really old) art supply shop have it. This shop 'Nanyang Art supplies' has been here for more than a decade. Typical of Penang folks, they don't bother to do up the shop, it remains as crummy & stuffy, guess, like before, but yet the shop is always packed with people searching for stuff.
Anyway, they have only 1 set left, and it has been in the shelf for God knows how long, the print on the pencils are so faded even using a magnifying glass its difficult to make out name of colour! But hey, beggars can't be choosers right? So ran off to the bank to get cash (they don't take credit cards, imagine that!) grab the set & a few papers (RM20.00 a piece, which I asked them to cut in into quaters size of 11inc x 15inc) Can't wait to start!
Got myself this reference book by Gary Green to start my mission. Quite a good edition, it teaches one how to create textures with colour pencil.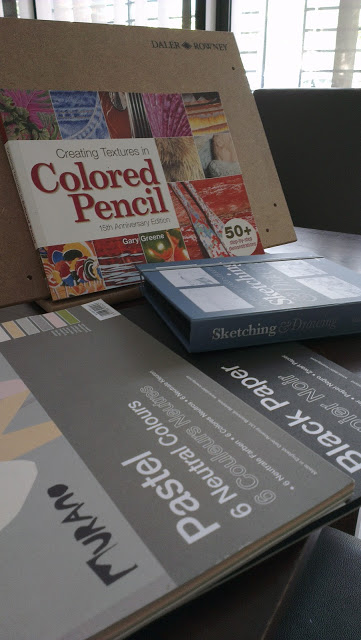 Was so afraid to use my brand new cp. This was my 1st cp sketch.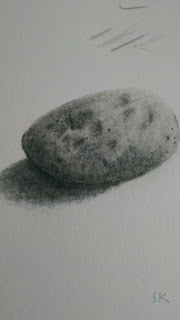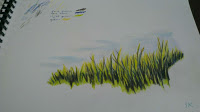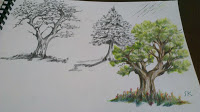 My rocks have colours now. After seeing how rich & beautiful the colours are, my confident slowly creeps up. No regrets spending the $$ on the cp.