As I am writing this, it is 2 more days till the end of 2020….
……and oh boy, what a year!
A lot of mixed feelings and to most people I know, it was not a good year. BUT, weird as it may be and surprisingly, it turned out to be a pretty good year for me as an artist.
Since September 2019, I have begun working diligently to produce 17 new pieces of artworks for my first solo exhibition scheduled in May 2020. By the end of February 2020, I was down to my last piece and that was when the pandemic struck. Everything stopped and the exhibition was postponed.
Surprisingly, I was not at all upset about it. Somehow deep down, I sort of knew this will happen since the beginning of 2020. I told myself that even if the exhibition was to be cancelled, all is not a lost. Because whatever happens, I know that I have a whole new body of artworks in hand.
During the entire lockdown period until middle of this year, I was fully occupied with commissioned pieces. 11 pieces to be exact! An A2 sized family portrait and 10 pieces of A4 sized cat portraits. I have never been busier!
Around July, I received the surprise email from the art gallery informing me that my solo exhibition will be held from the 24th September till the 21st December 2020. I was thrilled but at the same time a bit unsure because of the pandemic.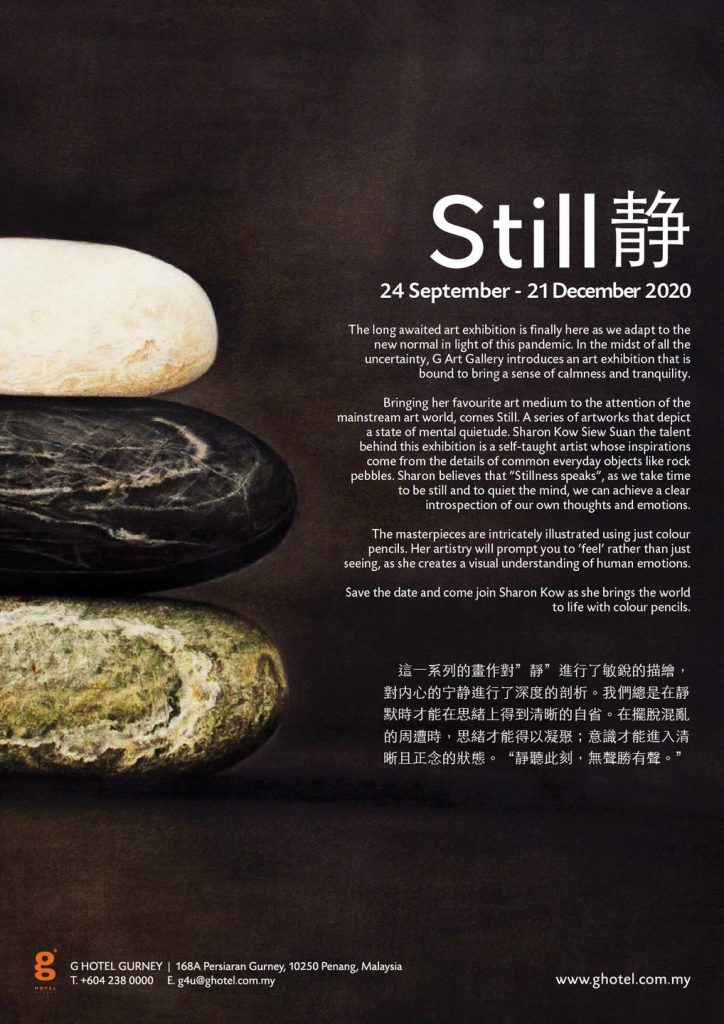 I was keeping my fingers crossed until finally, the day came without any more postponement and interruptions. Because of the pandemic, invitations to the launch were limited and everyone had to follow the strict SOP (standard operation procedure) set by the Malaysian government.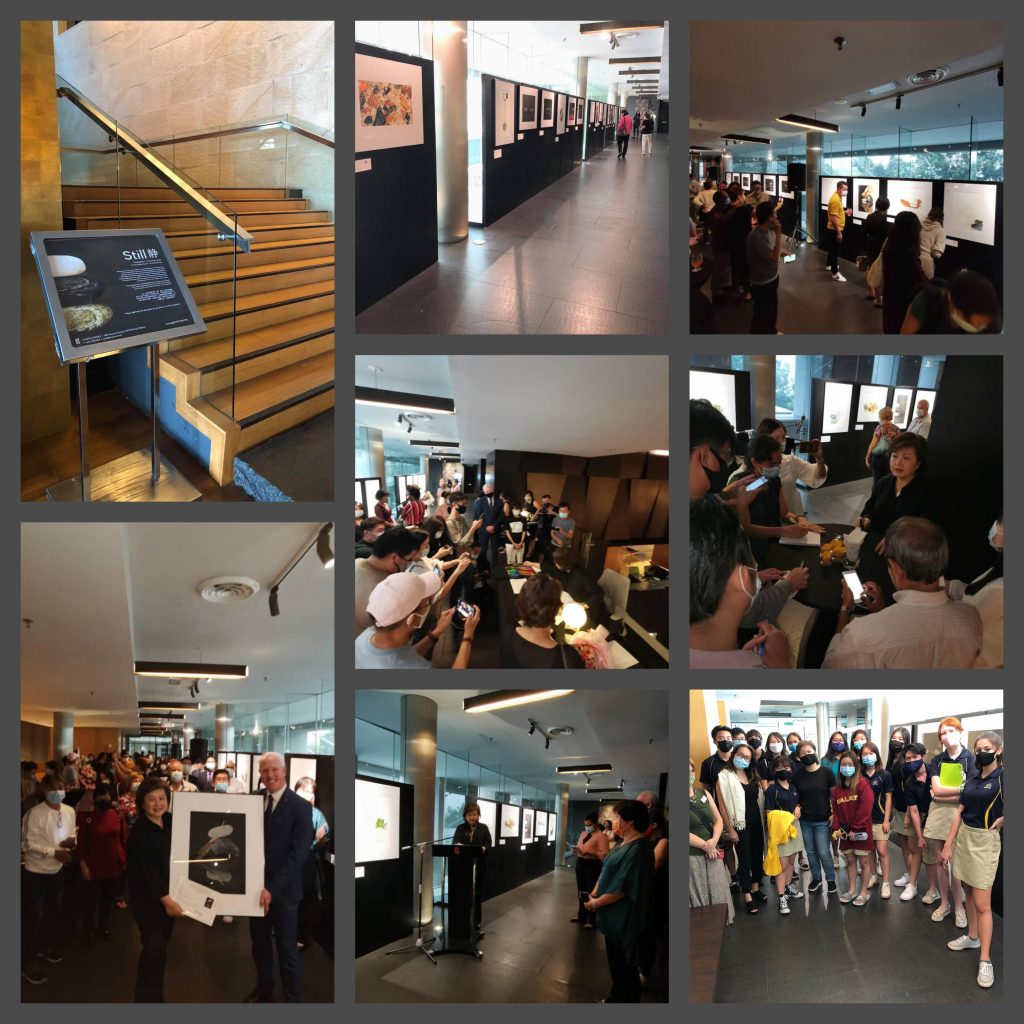 During the launch of the exhibition on the 25th September evening, I was so surprised by the turnout. Family, friends, press and media came in full force. And the coverage of the event by the media were beyond, both myself and the gallery's expectations.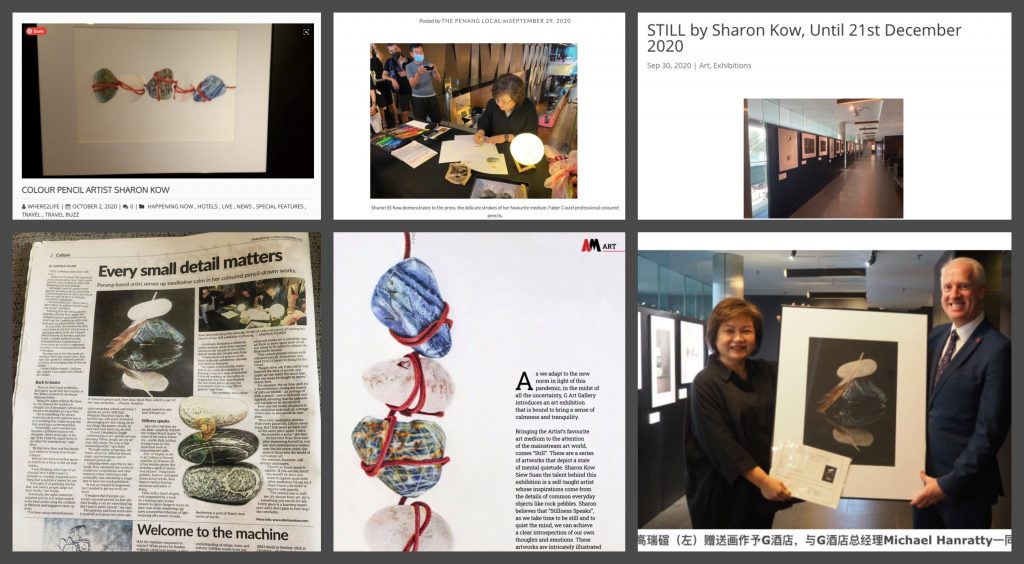 To see all the exhibited artworks with details, go to my previous blog at http://sharonsskow.com/2020/09/10/still-an-exhibition/ . There are still a few more pieces available for purchase.
In the very same month, one of my artwork in the exhibition was featured in the Hyperrealism Magazine.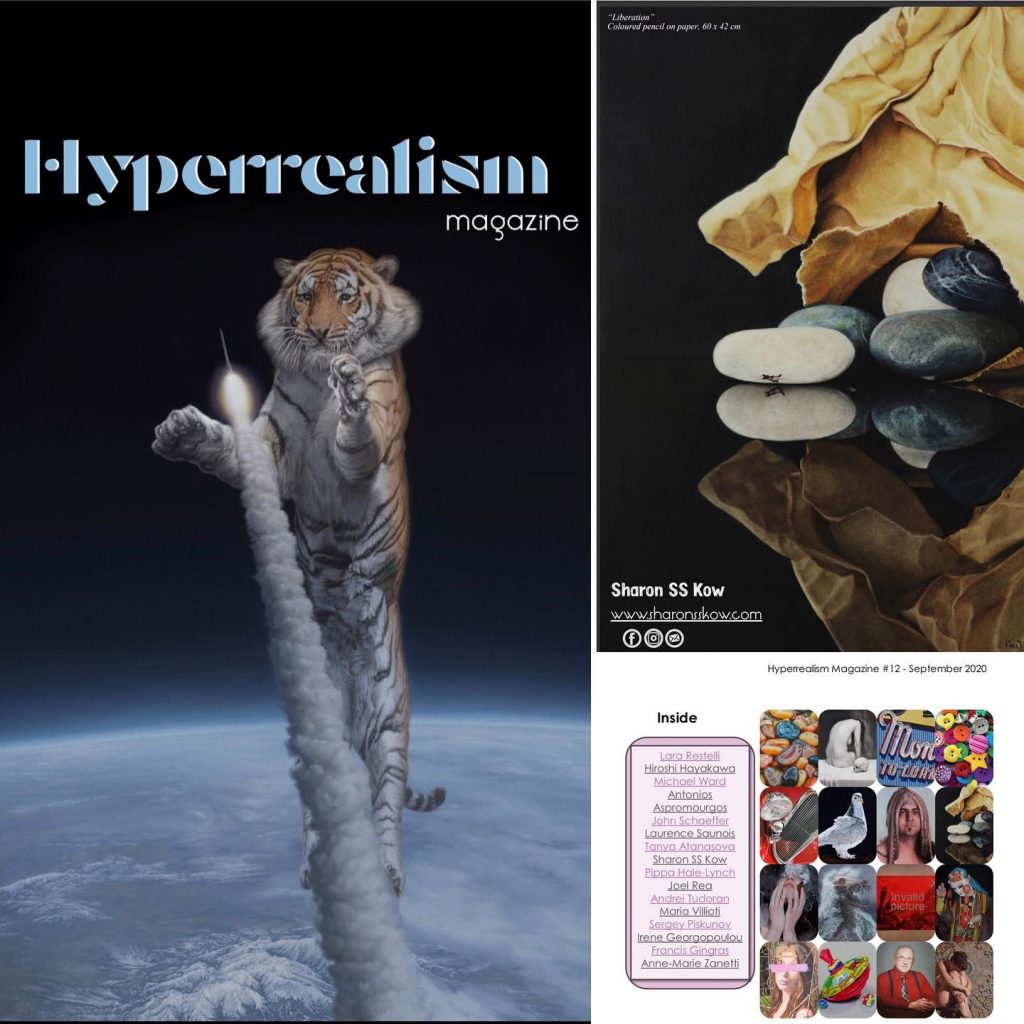 Then, in November, I was caught by surprise to see an older piece of my artwork "Keeper of Memories" in the semi final of the 15th ARC (Art Renewal Centre) Salon 2020. There were 4,941 entries from 83 countries and 1,977 (40%) artworks have been selected as semi-finalist.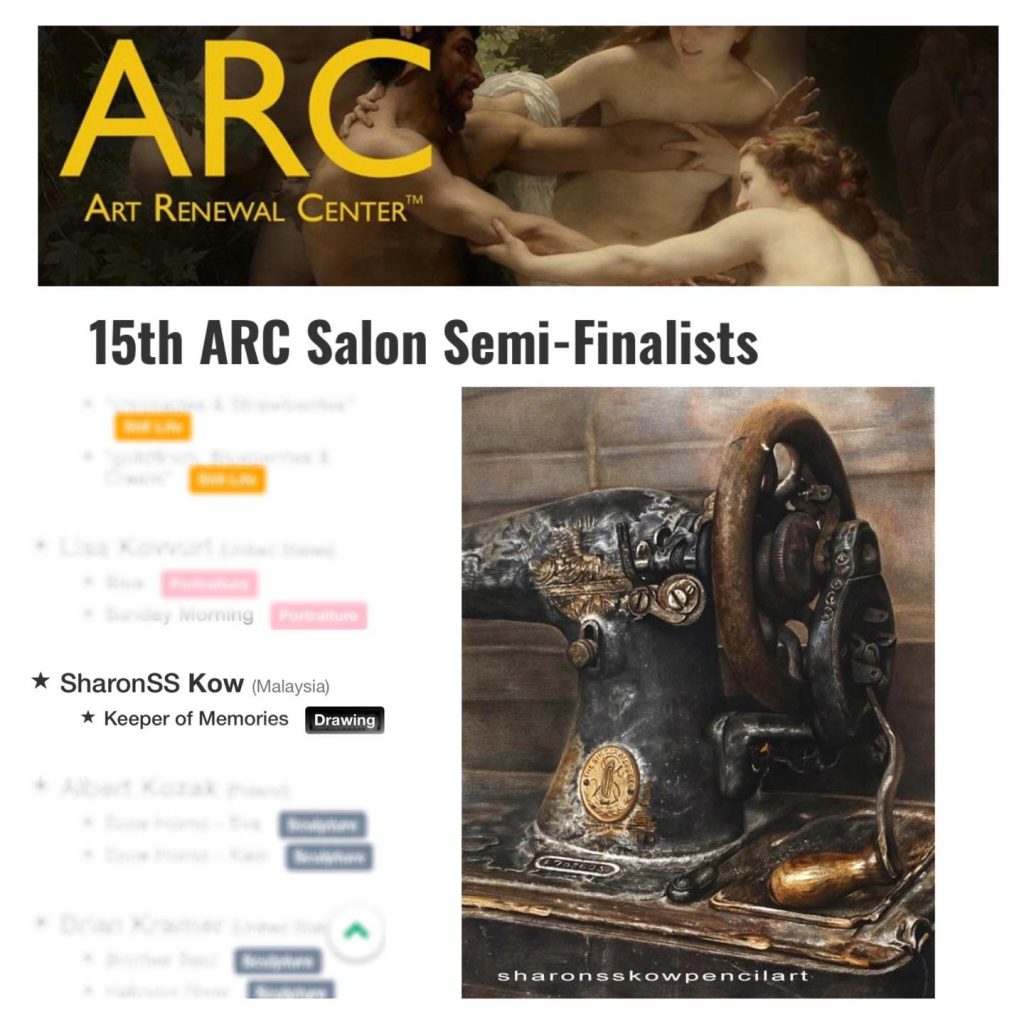 This was really unexpected, and I know that it will only get that far. And true enough, it didn't make it to the finals. But alas, it was good enough for me as the images of all semi-finalists along with finalists and winners will be posted on January 13th 2021 on their website.
AND to top all that …. This featured interview with Hyperrealism Magazine #13! This, to me, is another huge milestone as a colour pencil artist.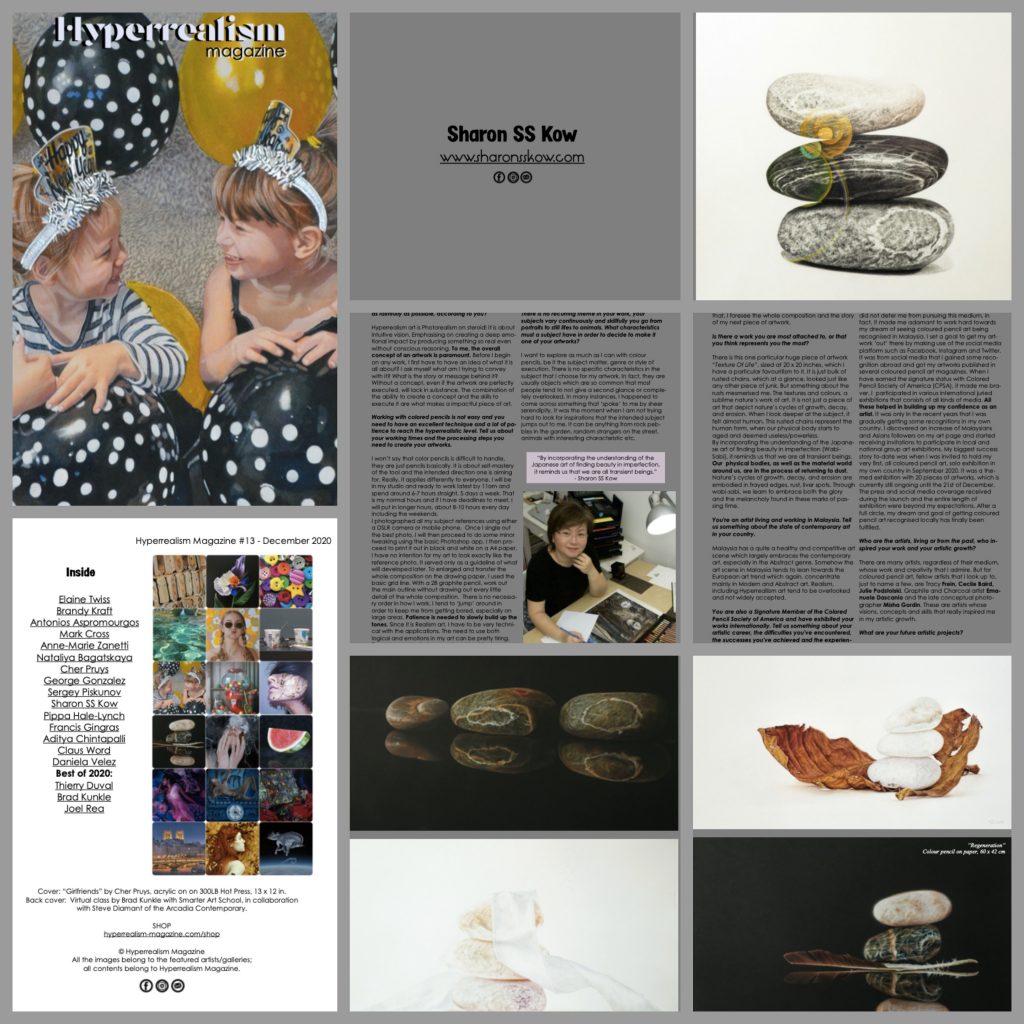 I was given 8 customised questions which focused mainly on my artistic approach to Hyperrealism with colour pencils, my thoughts, the concept and characteristic of subjects which I chose and a little bit of my artistic career as a colour pencil artist, all 6 pages (including artworks).
This is a magazine where majority of the artworks are done mostly in traditional fine art mediums. To see coloured pencil art being recognised and included in it, is a great boost to this medium and artists like me who uses them in our artworks.
"When one door closes, another one opens; but we often look so long and so regretfully upon the closed door that we do not see the ones which open for us."

– Alexander Graham Bell