I love to explore as much as I could with colour pencils, be it the genre or style of execution, to see how versatile it can be. And this is one of my experimental piece that not like my usual style of coloured pencil art.
The first thing one will notice is the lack of the usual detailed work compared to my usual work.
I saw this set up in one of a clothing boutique in town and was immediately drawn to it. I loved the subtle nuance of the peeling wall surface, the cool and warm tones all at once. It had such a calming feel to it. This could well be a beautiful oil painting and I was pretty confident that I am able to do it with colour pencil.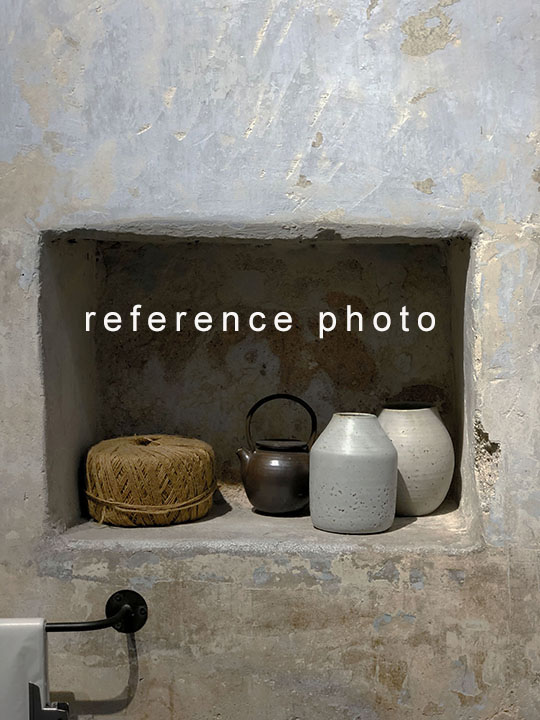 Since I knew that this will be a totally different style of artwork, I decided that I might as well use a paper that I have not tried on. In this case, the 300gsm Saunders Waterford hot pressed watercolour paper with Faber-Castell Polychromos ad Caran D'ache Luminance colour pencils.
Initially, it seemed like the paper was able to take on the colour pencil well BUT after a few layers (probably about 5 layers) I sensed that dreadful feeling that I was going to ruin the whole piece. I do not know how to exactly describe it but compared to the Arches and Lanaquarelle papers, this paper feels 'dry' and quite brittle.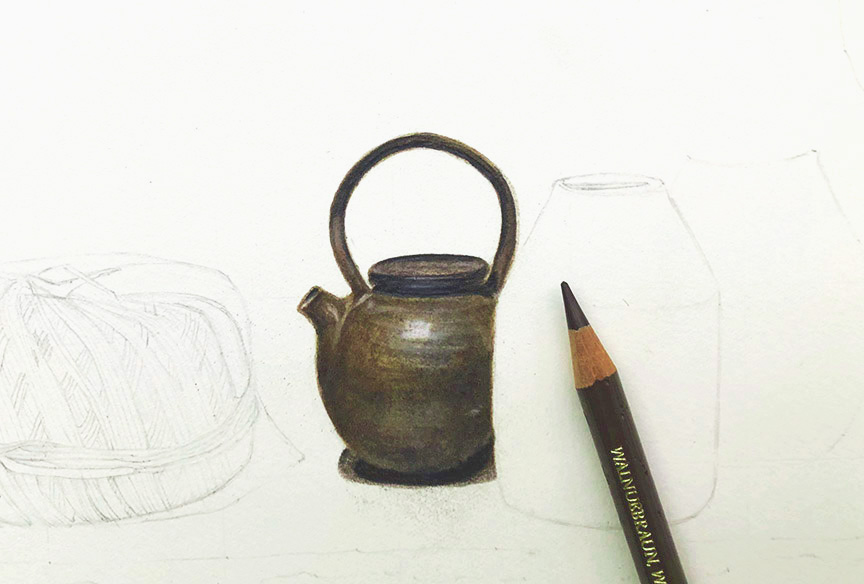 As I went on applying and blending the colours, the surface started to peel slightly and that really freaked me out. I realised that the paper was not pressed enough and with the pressure I put onto the surface, it just could not take it.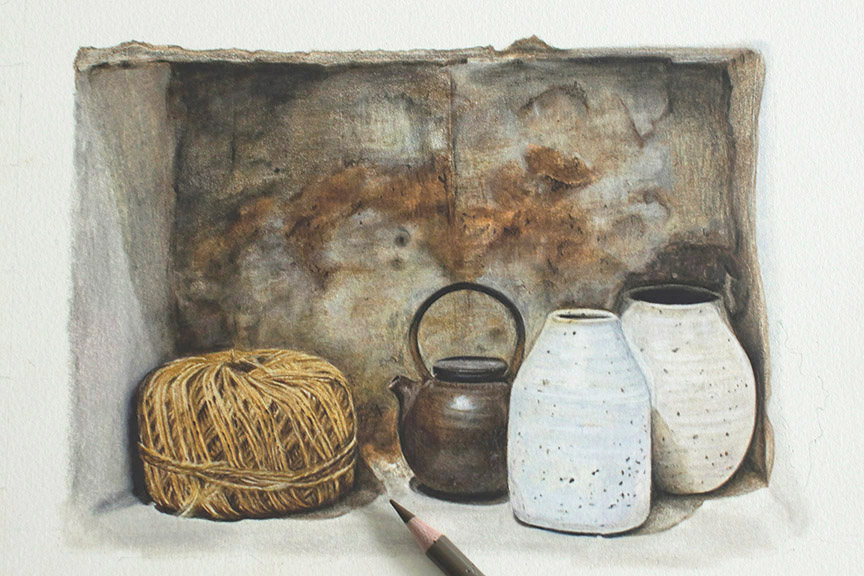 But then, I was almost 'there'. To throw it away will be such a waste. I am a person that will persevere on and try to finish up every painting. I dislike the idea of giving up, even though the end result may not be up to my expectations.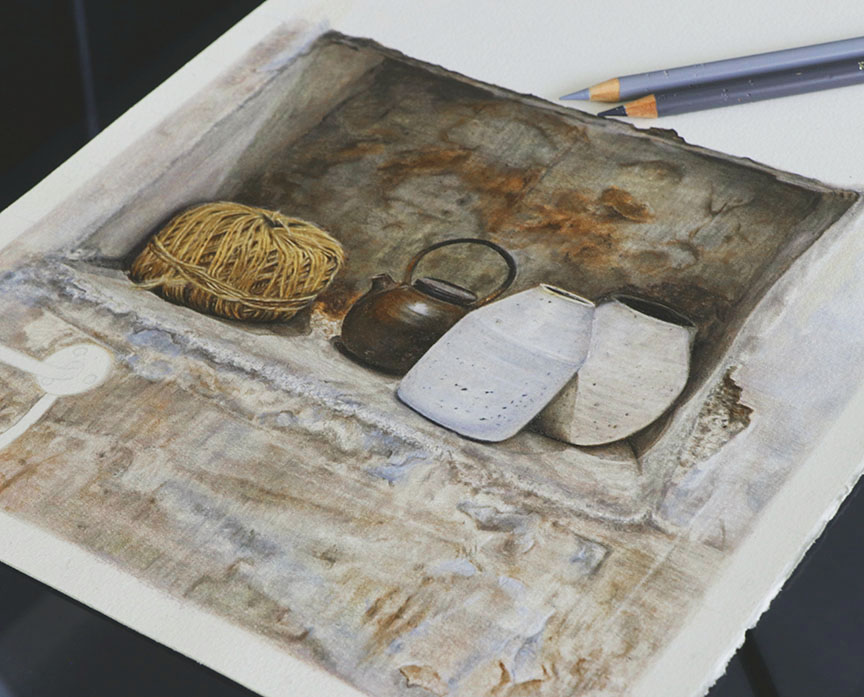 Well, I am glad that I had persevered on and completed this piece. I am happy that I managed to achieve that painterly feel with colour pencils and it is definitely possible to do it. It goes to show that this medium is really very versatile. With a good knowledge of techniques, understanding of the medium and surfaces, it is possible to achieve whatever style or genre with it.
I may try this technique again soon but definitely will stick to the Arches paper.