It has been two months since this exhibition but the memories were still fresh in my mind.
This exhibition was initiated by Solmaz Pessian https://www.facebook.com/SolmazArtStudio/  
and
Faramaz https://www.facebook.com/womansartbyfaramas/
both extremely multi-talented Iranian women. They have been residing in Kuala Lumpur, the capital city of Malaysia for several years now.
I was truly honoured to be included in this collaboration.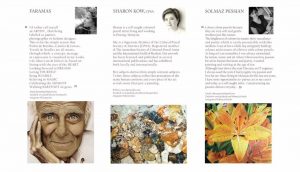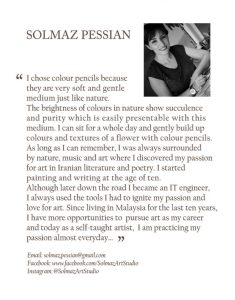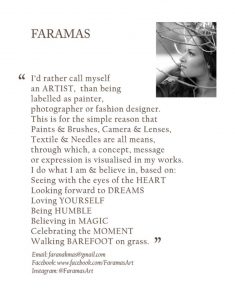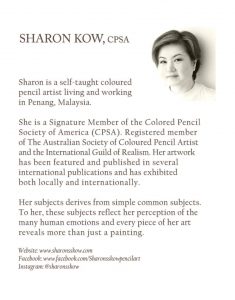 This is the first exhibition for Solmaz as a colour pencil artist and she is extremely passionate in what she does. Her goal is pretty similar to me, hoping that this medium will be taken seriously and that coloured pencil art is not child's play.
Faramas is a fashion designer by profession who is gaining vast recognition locally. She has been actively showcasing her fashion works and exhibiting her artworks internationally.
Both Solmaz and Faramas planned and did all the ground work for this exhibition. I was not much of help because I live in Penang, a 4 hours drive to Kuala Lumpur. But that was not an obstacle at all. With all the convenience of internet, we managed to do it without much hassle.
After several searches for a perfect venue, they finally found the perfect venue at The Refinery Art Gallery http://www.facebook.com/d7refinery .
The owner of the gallery, Mr. Ben Toh, was a graphic designer in the corporate sector for many years but decided to give it all up to enjoy a slower pace of life. His intention in setting up this gallery is to help and assist up and coming artists of all medium. He himself is an avid photographer and also a very talented artist.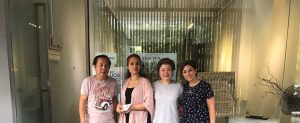 Ben was very generous in helping us with the exhibition, lending his expertise as a graphic designer by designing the brochures and also dealing with the media. And gosh, his design of the brochures were stunning!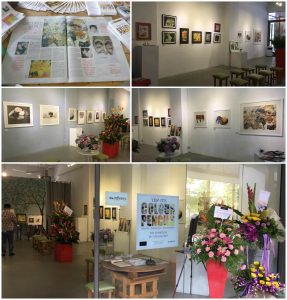 Not only did we got generous help from Ben, we were also very fortunate to have the support of Faber-Castell Malaysia. Mr. Aerix Siah(Graf-Von Faber–Castell Product Manager) and his assistant, Ms. Samantha, played a huge part in the success of this exhibition. Faber-Castell Malaysia also sponsored the one day workshop during the exhibition.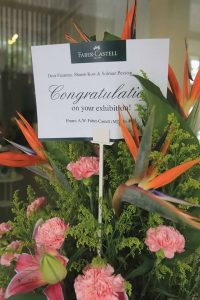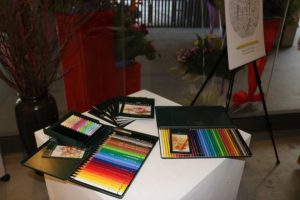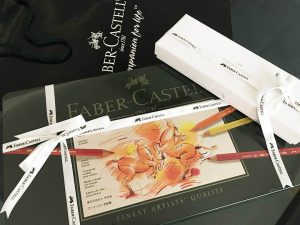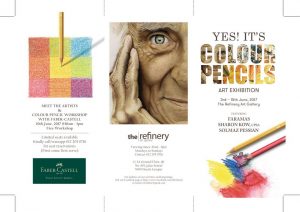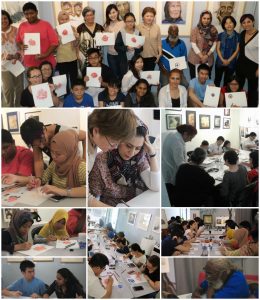 The exhibition was a huge success and all the doubts and fears that we had prior to that disappeared. The responds and support that we received from the everyone were beyond our expectations.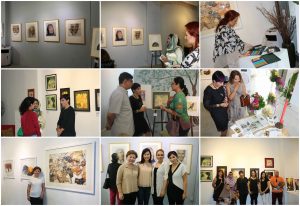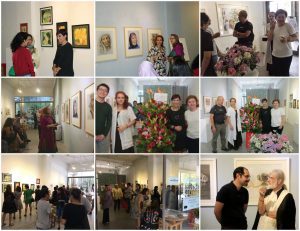 One of the most unexpected surprises of all were the write up of the exhibition by two major national newspapers, The New Straits Times (Sunday Times) and The Star respectively.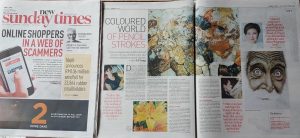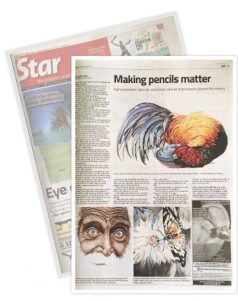 That huge spreads of write up caught everyone by surprise, including Ben, the gallery owner. According to him, he had done so many exhibitions in his gallery and this is the first time ever that any papers did such a lengthy write up on a local art exhibition, in his gallery.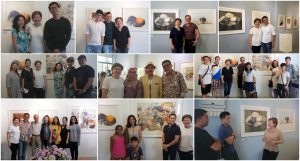 Immediately after the newspapers' publishing of the exhibition, we received lot of enquiries and walk-ins from strangers. Most of them came because they were very curious about coloured pencil art, they wanted to see it with their own eyes. Some took the trouble to travel from quite a distance away.
Oh my, did they scrutinised every inch of our artworks. Some had their nose almost touching the glass frames.
All in all, the three of us were very very blessed to have people who helped and supported us generously, expecting nothing in return. People like Ben, the gallery owner. Aerix and Samantha from Faber-Castell Malaysia. Mr. Es Tung, who did the lovely write up of the exhibition for The New Straits Time and many many more that if I ought to mention each and every one, this blog will look like a page from a history book.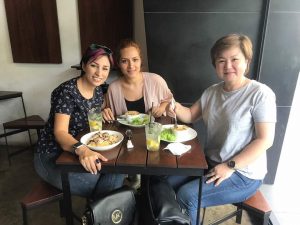 BUT, the most rewarding of all is the close bond of friendship that was formed amongst the three of us since the exhibition. We, of different nationality, ethnicity and beliefs were pulled together by our love of art and this will forever be a wonderful memory that none of us will forget, no matter where we will be in the future.
*photos courtesy from The Refinery Art Gallery, Solmaz Art Studio, Faramas and many more (thank you!!)