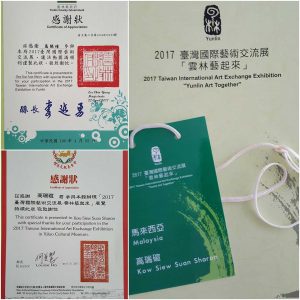 20th April 2017, will be one of my memorable moment in my art journey because this is my first ever trip to Taiwan, the Republic of China (ROC).
I am truly honoured and humbled to be invited as one of the participating artist in the 2017 Taiwan International Art Exchange Exhibition "Yunlin Art Together".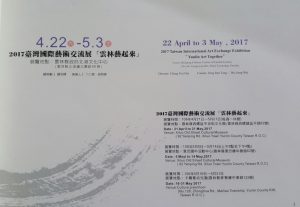 This exhibition has gained a success running for three consecutive years and 2017 is their 4th year. The event was curated by the very well known and revered Taiwanese printmaker, Dr. Chung You-Hui, a professor of the National Taiwan University of Arts, with the assistance of Mr. Ting Jen-Tong and Mr. Wu Chiung-Wei, both of whom are established and award winning artists in their country.
This year, a total of 49 artists from 10 countries were invited. They are from Australia, China (HongKong and Macau), Iraq, Japan, South Korea, Malaysia, Spain, Thailand and Taiwan. Quite a diversity there.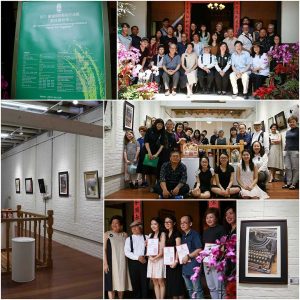 This event was held in Yunlin with the support of the their County Government, who strives to turn the agriculture state into an international art hub and venue. By bringing in international participation in the visual art events, they hope to encourage exchange amongst artists, giving opportunities to participants to appreciate diversified artworks and interact with each other.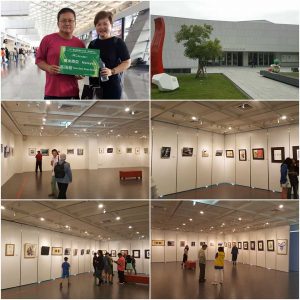 The exhibition is held in 2 separate venues. The first venue is in the Xiluo Old Street Cultural Museum from the 21st April to the 21st May 2017.
The 2nd venue is at the Beigang Culture Centre of Yunlin County from the 22nd April to 3rd May 2017.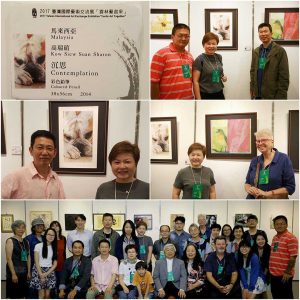 One very unique thing about the participants of this exhibition was the mixed of artists of diverse mediums and ages. Apart from professional artists, there are art students,  lecturers and professors/deans from various art universities and colleges.  They kept the group small so that everyone has the opportunities to really get to know each other's traits.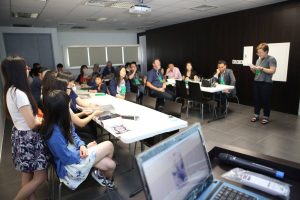 The best part of the event was the artists sharing session. I am very afraid of speaking in public and it was even scarier when I have to speak both in English and Mandarin. Luckily, it was only for a very short and limited time.
The whole event  was very well organised. The organiser went all out to make us feel very special. The highlight of the exhibition was when the Magistrate of Yunlin County Government made time to attend and officiate the exhibition at the Beigang Culture Centre and  proceeded to present the certificate of appreciation to every artists. Immediately that same evening, it was broadcasted in the local news.
It was a wonderful 5 days. We were all so well fed with feasts, regardless whether it was lunch or dinner. Our tummy never had a chance to growl in hunger. We were also given tours around the county and people there were so down to earth and extremely kind and friendly.
It is definitely another milestone for coloured pencil art. This is the second international art event that this medium was included. The first being the Langkawi Art Biennale. To see the curiosity of people when they look at coloured pencil art and starting asking questions about it really made my day. All the hard work of getting this medium recognised is slowly paying off and that, put a huge smile on my face.